Notice Board
MembersMembership Page contains:- The Committee List September 2021 - March 2022 with contacts, The current Newsletter / and older newsletters, Committee minutes and contact numbers.
If you are a member of Swanland u3a then Send an Email to request an Account with your Full name, Membership No. and eMail address, you will receive your username and Password when your details have been verified.
---
Covid-19 Pandemic still has an effect on our lives, and as the health and well being of our members is a priority, the Committee after some discussion has agreed that 16th September will be our face to face meeting but this depends on the current Government advice.
---
Pocklington Archaeology Group
The Pocklington and District u3a Archaeology Group which is run by Peter and Brenda Ellenger was formed in 2019 following the discovery of spectacular Iron Age remains in and around Pocklington, including the now famous two-horse chariot burial. Face to face meetings were initially held on the second Monday morning of the month and featured a mix of visiting speakers, short talks given by members and the Group leaders, and visits to museums.
During the Covid 19 pandemic the Group has held its monthly meetings virtually via Zoom, which has proved to be very popular with members. Being Zoom talks, it has been possible to attract prestigious speakers from universities around the country who have given talks on a variety of wide-ranging archaeology-related subjects. These have been supplemented by talks given by members. While the uncertainties over meeting in person remain, the Group will continue to hold meetings for the foreseeable future via Zoom on the second Monday of the month at 10.00am.
A monthly newsletter is sent out to all members highlighting interesting articles which have appeared in the press, and the Group leaders also send out notification of any courses or forthcoming online talks and archaeological-related tv programmes which they feel might be of interest.
The u3a Humber Accord enables members of groups within the region to attend meetings of associated groups, and therefore Swanland members are welcome to join the Pocklington & District Archaeology Group. If you would like more information and a copy of the programme for the first half of 2022 please contact Group leader Peter Ellenger either via email at p.ellenger@outlook.com or by telephone on 01759 303095.
---
CAN YOU HELP????
1. The 'Singing Aloud' group is short of a pianist. Do you know of anyone who could help?
If so contact John Munson. zoomadmin@swanlandu3a.org.uk
2. 'Ancient Civilisations' Interest Group are seeking new members. If you are interested please contact Allan Rymer (see latest Newsletter for contact details)
---
Spring Break at The Raven Hall Hotel.
Raven Hall Hotel, Ravenscar, Dates. 09, 10, 11 May 2022
Cost: Double/twin room £88.00 per person per night
Double for single occupancy £139.75 per person per night
Bay view &pound10.00 per room per night extra
This price includes Evening Meal and Full English Breakfast together with use of the hotel leisure facilities, which include a 9 hole golf course, table tennis tables and an indoor heated swimming pool. Croquet may also be available.
All rooms are ensuite and inclusive of VAT.
Deposit: £50.00 per person, non refundable. Please note that any cancellation within less than 14 days notice, the full cost would be payable.
You may wish to look into your travel insurance if you are concerned about this. Should the Hotel have to close due to Covid or should the Government preclude travel, deposits would be refunded or held for a later booking.
Having to self-isolate due to Covid or Covid contact would not be refundable.
Booking: Please contact Liz Blumenthal tel; 01482 632394 in the first instance. Please do not contact the hotel directly. All bookings must be made by the end of January and are on a first come first served basis.
Planned activities include: -
Bridge Walks Canasta Mahjong Alternative evening entertainment
As you can see, our dates, booking conditions etc. are slightly different this year, as will be the method of paying deposits.
I do hope however, that you will be able to join us for what promises to be a super few days. Liz Blumenthal
Newsletter Deadline.
Happy New Year to all of you. I hope you all had a good Christmas and are ready for 2022.
Please could all Convenors send me all diary dates for their groups up to and including:
May and September 2022 by 1st April 2022. Many thanks.
Rosi Rawson newseditor@swanlandu3a.org.uk Newsletter Editor / Compiler

The latest Newsletter can be downloaded from the Members Page.
Drop In - For Chat and Coffee!
The Swanland u3a Zoom Drop In will restart at the beginning of October just in time for the Autumn weather. It will now be on a Thursday morning at the new time of 10.00 - 11.00am. This is how it works. All members will receive a Flyer at the end of this month containing Zoom Joining details - keep these as they are all that are required for at least 6 weeks' worth of meetings. I will give the exact dates, in the Flyer; when we reach the last meeting, I will issue another set of Joining details.
You can drop into any of the meetings at any time to talk to other members and share a Tea / coffee for the full hour. Or you can drop in for 10 minutes, go and do something else then drop back in again. If (and this is so clever) you want a private conversation with a friend, then just let me know and you can have your own private screen where no-one will hear your conversation or see you. The Drop In has been greatly enjoyed by the members who use it. However, I would like others to join in - please give it a try!
Watch out for the Flyer! Any queries, please contact me John Munson
---
Swanland u3a Silver Jubilee Celebrations Saturday June 2022
This year marks the 25th Anniversary of Swanland u3a but due to the Covid pandemic the executive committee decided to have the celebration on one of three Saturday afternoon date options (11th 18th 25th) in June 2022 to ensure the celebrations are a true reflection on our u3a, and we believe the most appropriate way would be an open event in which residents of Swanland and beyond can meet our members, learn what we do and, we hope, be encouraged to join. The Programme will be published when all the details have been confirmed.

However, all events need someone to organise them and this can best be done by a small special sub-committee, composed of people who have a variety of ideas and skills, willing to work together to deliver the Silver Jubilee celebrations. Whether you are a founder member or a newcomer, an interest group convenor or a member of an interest group, please get in touch with your convenor or any member of the u3a executive committee if you are interested in helping to organise the Silver Jubilee Day. The relevant contact details are, as usual, to be found in July's Newsletter. Whatever contribution you are able to offer will be greatly appreciated and valued.

One thing is certain: Swanland u3a has much to celebrate. Over the past 25 years our u3a with its activities and the twice-monthly Thursday Lectures, which are not only entertaining, but often introduce us to new aspects of the world around us. Over the years, successive programme secretaries, have engaged many good speakers, and no doubt will have many more. Our members may be 'of the third age', in that we are generally retired from our various careers, but the appetite for learning among u3a members is as strong as ever.

There are other societies in our district which offer interesting lectures, but for many u3a members it is the learning that takes place in the 60 or so Activity Groups that makes u3a such a special organisation. They offer members the opportunity to revive old interests put aside during our working days or days spent raising a family, and the opportunity also to learn about completely new subjects or develop new skills, in the company of others.

The social element of Activity Groups and Thursday Lectures is very important. The lectures and activity groups provide a place where we are accepted just as we are and often make new friends as we learn together. After nearly a year and a half of being unable to meet for most activities, we have at last begun either to gather again in groups of six or under for some indoor activities and to revive outdoor activities.

We are grateful to the current programme secretary, John Munson and his predecessor, Veronika Keczkes for arranging talks and to Keith Taylor, our Website Organiser, for his help in making the lectures available on Zoom during the Coronavirus pandemic. However, not all members are connected to the internet and the social aspect of u3a is so important, that whatever our anxieties about mixing, live meetings must become the norm again, especially as most people of u3a age have by now received the protection of two vaccination doses.

As the new Chairman, I am personally very grateful for the support and help I have received from Paul Poulose, our previous Chairman, and from all the committee members. Thanks to the vision of those who founded Swanland u3a back in 1996, and all who have contributed to its life as members, convenors, or committee members in the last 25 years, Swanland u3a has much to celebrate and much to offer to our community. John Scotney Chairman
---
Swanland u3a hosted a Zoomed conference on 'Positive Ageing' on the 9th June which was our contribution to national 'u3a' day. The meeting has been endorsed by a number of Community groups including the Swanland Neighbourhood Watch; Swanland Village Association; Swanland Village Website; St Barnabas Church and the Village Hall and was publicised in local media.

Our speakers are:

Councillor Vanessa Walker - Portfolio Holder for Adults and Health & Well Being.
Judi Watkinson - Third Age Trust. Leader of the 'Future Lives / Positive Ageing Group' u3a.
Gwyn Wooley - Volunteer.

You can watch the video by clicking the Title
---
Educational talks on the Third Age Trust website"
The Third Age Trust have 'Educational Events' online, which could be of interest. For further information and a list of the talks please follow this link HERE!.
---
u3a Rebranding
In 2019 the u3a (note the lower case) dropped the 'University of the Third Age' from its logo and is now distancing itself from the University tags as it was felt to be off-putting to potential members.
We are now no longer described as being of a 'Third Age' and the Third age Trust has become the National Office.
The u3a is now described as being for 'people no longer in full-time work and also are not raising a family', therefore we can now 'learn, laugh and live' and go forward.
---
Rooms for Hire
Little Weighton Village Hall. Contact Prudence Campbell by telephone or by email for further information.
Telephone: 01482 844461
Email Address: prue@campbell41.karoo.co.uk
---
Swanland u3a is a member of the local ACCORD network as well as being a member of the YAHR of which there are 50 + u3as.

NOTES FROM THE YAHR CHAIR
I really hope that things are getting back to normal for you all, and you are enjoying being involved again.
Since our last newsletter its very reassuring to note that most u3as are returning to face to face meetings, and becoming increasingly active. We at YAHR MT decided we should restart our workshops, but in hybrid form, with a face to face meeting, but also available on zoom for those who were unable or unwilling to attend. I'm therefore pleased to report that in November we held our first hybrid workshop on Diversity presented by Angie Grain & Margaret Fiddes, with approx. 24 attending face to face, and 10 on zoom.

Details can be found on the YAHR website, and a brief summary is given in this newsletter. Following this event, we will be providing workshops in February for Chairs & Secretaries and March for new Trustees. Details will be circulated in due course, and will be available on the website. If anyone has ideas for future workshops, please get in touch.

In January our new National Chair Liz Thackray will be visiting our region for 2-days on the 10th & 11th, details of her programme will follow.
Since the last Newsletter Brian Cave, the ex Sheffield u3a Chair, has been co-opted to join the Management Team, welcome Brian. Brian will be our Networks link with the National office and the u3as in the region.
Finally, a few of the Management Team will be standing down at the next year's AGM - if anyone is interested, please contact me in the first instance at chair@yahru3a.co.uk

A YAHR Facebook page has just been set up by Margaret Fiddes, Trustee for Yorkshire and Humber. It includes contributions, information, activities, events and photographs posted by u3a members from around the region, among others AWAKE and HULL u3as.

YAHR are always looking for people to join their Team, if anyone is interested please contact any member of the Management Team, see YAHR website for details.
---
Thursday Meeting.
You will be aware that the format of our lectures has changed to 'hybrid' from September 16th. What does this mean?
Our hybrid lectures consist of the Lecturer 'Zooming his presentation from home onto the big screen in the Church Hall. This means members can attend the Hall to both participate and socialise with each other if they wish OR they can watch the lecture on Zoom on their PC, iPads etc. from the comfort of their home. We realise that some of you may want to return to physical meetings whilst others may not yet be ready - this way everybody is happy!
We have put in place various precautions at the Hall to ensure that everyone attending is safe. These are based on advice from a number of sources and the wishes of the majority of members who have contacted the Committee. They have been circulated to all members earlier this month and we would ask you to observe them so that everyone is confident in returning to physical meetings. The format of the meetings and precautions may change over the Autumn - you will be kept informed.
Whether you watch in the Hall or on Zoom from your settee we have some interesting topics this Autumn.
Dr. James Munday will be talking on the progress in the fight against the virus (7th October); Gwyn Woolley will describe the joys of volunteering (18th November) and on 2nd December Mark Thompson of BBC Science will take us on a tour of the Universe.
And there's more! As always, watch out for the Flyer!!!
More information contact John Munson HERE!
---
Swanland u3a: Facebook Group
With the world isolating because of the Coronavirus we have for our members, a Swanland u3a Facebook group has been started to be a place to share our ideas, to maintain contact with our groups learning and interests and to keep in touch with each other. Click here to View / Join. Please be aware you must be a member of Swanland u3a to join this group
---
Website Information
As many of you are aware, Keith Taylor is our Swanland u3a website administrator. Some time ago he asked Convenors to confirm that information on the website is correct for your individual group.
The Group Diary on our website https://www.swanlandu3a.org.uk/intgpdiary.htm has the dates and times entered on it for most of the group meetings. If your group has not on the list, or is incorrect, please ensure that you send any amendments to the web administrator webadmin@swanlandu3a.org.uk; doing so will ensure the information on the group page on the website is up to date to help members with the times and location of meetings and keep them informed on any group activities as well as helping any new members. Many thanks
Keep up to date through our website at www.swanlandu3a.org.uk and any amendments /updates please send to the web administrator by using the email: swanlandu3awebmaster@gmail.com
Please note most photographs in the newsletter can be viewed on-line in colour.
---
Annual holidays, Due to the Pandemic 'Covid 19' there is nothing planned for 2021 or 2022.
---
Creative Writing
Nine Writers In Search Of An Audience.
We in the Swanland u3a 'Creative Writing' Group are all from very different backgrounds and enjoy diverse interests; what we have in common is a shared love of Creative Writing. Now in our seventh year, we have covered topics ranging from Crime fiction through to Travel Writing, producing plays, poems and short stories.
We share our work with each other, family and friends but would like to invite other u3a members to read our stories and poems on the Members Section Swanland u3a website. (Login Access above)
We hope you find them both enjoyable and interesting.
---
Fraud & Cybercrime Webinar (Swanland u3a)
This worthwhile presentation offers warnings and advice on how to help yourself online against cybercrime, postal fraud and Doorstep fraud.
Fraud and Cybercrime.
---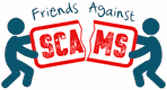 Following on from his Zoomed lecture to our u3a on 22nd October, Matthew Wright has sent us the following links to material giving advice on how to avoid various financial 'scams'. As Matthew works in the office of the local Police And Crime Commissioner I am confident that this material is the most up to date and detailed available.
Friends Against Scams
48 page Anti-Scam Document
---
Copyright Licence.
The u3a National Office has entered into an agreement with the Copyright Licensing Agency to allow any participating u3a to multi-photocopy and digitally copy books, journals, magazines and original print material for educational purposes. Swanland u3a has paid the annual fee of £60.00 to enable it to take advantage of the agreement. Please note that the photocopying of music is not covered.
---
Parking at St Barnabas.
Please park thoughtfully in the St Barnabas car park to maximize the number of cars that can get parked while leaving space where the bollard denotes a reservation for a guest speaker.