Notice Board
The Committee List September 2020 - March 2021 with contacts, The current Newsletter / and older newsletters, Committee minutes and contact numbers for Events are available by Logging into the Members Page.
If you are a member of Swanland u3a then click on Request an Account complete form and Submit it.
---
Due to the risk from Covid-19 infection to the health and well being of our members, At the onset of lockdown we were unsure of the length we would be restricted so we put July as August is meant to be holidays for our u3a and we were hoping things would be OK by September. But situation is still unclear and therefore Thursday afternoon meetings will remain suspended until further advice from the Government is received.
For more up to date information please read the report on our The Chair's page
---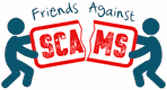 Following on from his Zoomed lecture to our U3A on 22nd October, Matthew Wright has sent us the following links to material giving advice on how to avoid various financial 'scams'. As Matthew works in the office of the local Police And Crime Commissioner I am confident that this material is the most up to date and detailed available.
Friends Against Scams
48 page Anti-Scam Document
---
Zoom Lecture 29th October 2.00pm
The accelerated Scientific discoveries for Covid 19 by James Munday, Research Scientist.
---
AGM 17th Sept (Online with ZOOM).
This meeting was a success and we hope to build on it and help our members communicate more online.
---
u3a: Brand Information
This year on September 2020 The Third Age Trust has issued New Publicity Materials: There are downloads of the new font 'DM Sans', artwork to create banners, posters, plus free new paper versions of leaflets and posters to order.
Here is the Information in PDF Format to Download!
---
Swanland u3a: Facebook Group
With the world isolating because of the Coronavirus we have for our members, a Swanland u3a Facebook group has been started to be a place to share our ideas, to maintain contact with our groups learning and interests and to keep in touch with each other. Click here to View / Join.
---
Swanland u3a
Do we need to recruit New Members?
Swanland u3a has one of the largest memberships in the whole region. Currently there are about 600 members.Generally, we take in about 40 new members each year, though we also lose about 40 through natural wastage. Sowhy do we need to gain more members if the situation is so healthy? Several factors come into play:

It is important that our u3a does not stagnate. We need new people coming in to bring new ideas, new ways ofdoing things and to help run our u3a. A u3a like ours is particularly vulnerable because we are all getting older andeventually less able to participate; therefore, we continually need new and especially recently retired members;It is also important to attract new members to help run the u3a. There may not be enough people in our u3a to volunteer for all the different tasks that are necessary for the organisation to flourish. It is already difficult to findpeople to join the Committee, become an Officer, help with the sound system or be on the rota for setting outchairs for our regular Thursday afternoon meetings.

News media and social research tells us that there are many retired people who find time on their hands and a reducedcircle of friends. Some may have moved to a new area for personal or family reasons. We know from ourown experiences in u3a how much membership of a common interest group can bring pleasure and new socialcontacts.

Our members often express surprise at how many retired or semi-retired people one meets who have never heard of u3a. Recruitment and publicity was discussed widely at the recent convenors meeting and a number of thingswere agreed. We need to publicise in local magazines and in places frequented by potential membersExperience shows that people are most likely to join an organisation through direct personal contact with an existingmember. Even better if we invite a potential member to come with us to a Thursday lecture or interest groupmeeting. The importance of making new members welcome was agreed and steps have been taken to improve thewelcome of new members to Thursday lecture meetings.

Some A5 flyers have been printed and every member is asked to have a few to give to anyone who enquires aboutu3a or who they think may be interested. Group convenors are asked to distribute copies to members and moreare available at Thursday meetings at St Barnabas church hall or by contacting a member of the group coordinating publicity which comprises John Munson, John Peck and Robin Shelley.

The issue of the possibility of 'University' in our title putting people off is often discussed - not only people who haven't been to university but also those for whom university was not a happy experience. Many of our interest groups cannot be considered 'academic' but all groups give the opportunity for social contact. It seems that we cannot eliminate the use of the word altogether but we can play it down by not using it in our publicity material, except as 'U'. Every member is asked to consider these issues carefully and to look out for potential new members.
Robin Shelley and John Peck
---
Discover new interests Make new friends
Members of Swanland u3a, comprising 600 retired or semi-retired people, participate in more than 60 regular interest groups a few are listed below:
Please click on Group item to go to activity page with more information.
Annual holidays, often abroad, and group weekend and day visits are regularly arranged for members.
A good way to start is to attend a 2.00pm meeting on the 1st or 3rd Thursday in the month at St Barnabas' Church Hall to hear an interesting talk on a variety of topics. Also please check out the Group Activity Pamphlet

---
Creative Writing
Nine Writers In Search Of An Audience.
We in the Swanland u3a 'Creative Writing' Group are all from very different backgrounds and enjoy diverse interests; what we have in common is a shared love of Creative Writing. Now in our seventh year, we have covered topics ranging from Crime fiction through to Travel Writing, producing plays, poems and short stories.
We share our work with each other, family and friends but would like to invite other u3a members to read our stories and poems on the Members Section Swanland u3a website. (Login Access above)
We hope you find them both enjoyable and interesting.
---
Swanland u3a is one of the 55 u3as in the Yorkshire and Humber Region. Events are organised by the YAHR committee for the benefit of all its members.

Most events for 2020 have been cancelled due to the Corvid-19 virus and you can get updates on the YAHR website.

Could members, group convenors and committee members please join the YAHR eMailing list to be kept up to date with the workshops, study days and other events that the region is organising, go to yahru3a.co.uk Home page, scroll down and click on 'News Sign-Up'

It is with regret that YAHR chair Barbara Dransfield resigned due to health issues. Vice chair Mick Richings was asked and agreed to step up as Acting Chair and is to seek re-election at this year's AGM.

YAHR are always looking for people to join their Team, if anyone is interested please contact any member of the Management Team, see YAHR website for details.
---
Thursday Meeting.
Thursday Lecture Series: held in St Barnabas Church Hall. As you are aware, our Lecture Series have not been held during the last few months. However, could you recommend a speaker, or would you be prepared to speak at our Thursday meeting when things improve?
If so, please contact Veronika Keczkes –
Phone number on Committee list
---
Swanland u3a Website
Keep up to date through our website at www.swanlandu3a.org.uk and amend by using the email: swanlandu3awebmaster@gmail.com
Please note most photographs in the newsletter can be viewed on-line in colour.
---
National u3a Day:
The very first national u3a Day – celebrating the learning, activity and fun that happens every day in u3as across the country – u3a National Day has been rescheduled to Thursday 1st October 2020.
The day Swanland u3a will celebrate the National u3a Day will be discussed nearer the National u3a date.
Each u3a is invited to mark the day by showcasing what they do – from displays, parades, flashmobs or performances – the day will show all the learning, activities and fun that make the movement so amazing.
If you are not currently a u3a member, we'd love you to come along to your local u3a event and help us celebrate the new experiences and fun we are having in the third stage of our lives. And if you want to get involved but you are not yet a member – why not consider joining?
Newsletter Deadline.
Due to Corvid-19 virus the Newsletter has not be published in May but there was one in June
Will convenors please give all diary updates for their groups to be included in a Newsletter to june@clough.karoo.co.uk
Many thanks. Newsletter Editor - June Clough
Copyright Licence.
The Third Age Trust has entered into an agreement with the Copyright Licensing Agency to allow any participating u3a to multi-photocopy and digitally copy books, journals, magazines and original print material for educational purposes. Swanland u3a has paid the annual fee of £60.00 to enable it to take advantage of the agreement. Please note that the photocopying of music is not covered.
Parking at St Barnabas.
Please park thoughtfully in the St Barnabas car park to maximize the number of cars that can get parked while leaving space where the bollard denotes a reservation for a guest speaker.