Notice Board
Member AreaMembership Page contains:- The Committee List September 2021 - March 2022 with contacts, The current Newsletter / and older newsletters, Committee minutes and contact numbers.
If you are a member of Swanland u3a then Send an Email to request an Account with your Full name, Membership No. and eMail address, you will receive your username and Password when your details have been verified.
---
Hazel Ward has recently retired from Swanland u3a not only as her role of Business Secretary on the Committee but also as convenor of several foreign language groups. I am sure you would like to join us in thanking her for all her hard work over the years. However, we have not lost her completely as she is our main link with The (East Riding) ACCORD and YAHR and keeps us up to date with their news.
---
The Accord
Several years ago the u3as of Beverley, Caves, Cottingham, Hessle and Swanland formed the Accord network in order to share information, experience and ideas for their mutual benefit.
Subsequently AWAKE (Anlaby, Willerby & Kirk Ella), Howden and District, Hornsea and District, Driffield & Wolds, Pocklington, and Holderness have been welcomed into the group.
For more information please click on link to go to 'The Accord' page
---
26th AGM 17th March 2022
The Accounts August 2020 - 2021
Account year was changed to match our subscription year
Reserves continued to increase due to lockdown as payments for hall rentals etc: were not paid.

Keith Taylor and John Munson thanked for their help to members on how to use Zoom by having lessons available on the Dropin sessions.

The Lockdown Escape Event attracted a lot of interest around this area and also as far as North Yorkshire.
On National u3a day we presented our effort in Positive Aging a Zoomed presentation with various talks. See below on this page for more information and a video of the event.

On 7th April all our talks will become live starting with 'Masters of Mirth' - more of an experience than a talk by Mike Storr.

Thanks were given to John Munson and his helpers in the committee for developing a set of policies for our u3a.

Richard Hoyes was co-opted into the committee as the New Groups Co-ordinator and as was Rosi Rawson as the Newsletter editor in Sept 2021.
At the AGM the following committee members are retiring from the committee:- Paul Poulose, Hazel Ward (Business Secretary) a vacancy that needs to filled. Jim Munday (Treasurer), Patricia Simmons (Minutes Secretary), Rosi Rawson (Newsletter Editor), and all the committee members were all thanked for their hard work over the last year.

The New members proposed for the committee, Brenda Wilson (Minutes Secretary), Glenn Aitken (Treasurer), John Bailey (Committee), Richard Hoyes (Newgroups Co-ordinator) were presented, proposed and seconded then voted by the members into the committee.

The meeting was then closed and the date of 16th March 2023 noted as next years AGM

It was noted that there were no recent requests to form new groups also that during te next year Richard will be available after most Thursday talks for members with suggestions for new groups.
Finally we had entertainment by Father Michael playing the guitar and having a sing-along icluding Travelling Light and Let It Be.
Tea / Coffee and cakes were also served.
---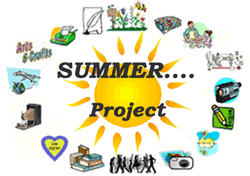 'Summer Was Our Best Season'
Many members contributed to our 'Creations' project over Lockdown which is also in this section of our Website.

'Summer…' is our latest project. We are asking all members to please share their Summer experiences - anything from a picture of your garden; favourite poems or pose extracts or an account of that first post lockdown summer holiday or summer activity. Or perhaps a summer recipe ? Or a recommendation for a good summer read? Please forward to me for display both on our Website and St Barnabas Noticeboards.

'Summer was our best season' is of course a quote from a famous American novel, 'To Kill A Mockingbird'. Congratulations to Pauline Dennison, Anne Sherman and Maureen Edwards for their right answers.
Newsletter Deadline.
There has been a lot of changes to our Interest Groups over the last few months but with your help and patience I think we are getting there. Thank you all for your contributions and I look forward to receiving more for the next edition, I can't do this without you. If there are mistakes I apologise!
Please could all Convenors send me all dairy dates and any notes for their groups up to and including:
September 2022 to January 2023 by 1st August 2022. Many thanks.

Rosi Rawson newseditor@swanlandu3a.org.uk Newsletter Editor / Compiler

The latest Newsletter can be downloaded from the Members Page.
u3a 40th Anniversary
National events planned for the 40th Anniversary.
u3as are encouraged to plan their own inimitable events to celebrate our 40th anniversary and we'd like to hear about the events you're planning - the more innovative and eye catching the better.

Tell us: send your ideas and queries to our dedicated email address: weare40@u3a.org.uk

Picnic in the Park - 1 June 2022
Prior to the Queen's Platinum Jubilee weekend, on Wednesday 1 June, u3as are encouraged to hold picnics to celebrate not just the Queen's Jubilee and the Green Canopy but also our 40th Anniversary. The idea is not only to celebrate our anniversary but to ensure that a significant number of u3a members make themselves visible across parks in the UK, demonstrating the fact that an active life needs to include Fun.

Do sign up for the event by registering. We have prepared a Project Planner to help you prepare for the day. This will be available to download soon on the national website.

Reveal of the Anniversary Quilt - June 2022
We plan to make a splash with the reveal of the Anniversary Quilt during June followed by its exhibition in Northern Ireland, Scotland and Wales. Stuart Hillard is being asked to reveal the quilt in an event at a northern gallery devoted to textiles. The event will include a short talk by Stuart and will be followed by a tour of the Art gallery, as well as a talk from one of the curators.

u3a Science Network Anniversary meeting - July 2022
The u3a Science Network will host an anniversary meeting in July which we hope will be open to the public as well as to u3a members. We are also hoping to attract Tim Peake (Test pilot and astronaut) or Sir Paul Nurse (President of the Royal Society until 2015) to speak at the July science network meeting. Two additional meetings for u3a members will be held during 2022, in April and October.

Conference on Research and Shared Learning - July/August 2022
Conference featuring a wide range of topics and sessions about u3a Research and Shared Learning projects. One of the exciting research undertakings to be included will be Coram and the Foundling hospital project and we hope that Helen Berry will take part in the conference. We should be able to announce a date for the Conference early in February. A range of other projects, such as the High Street project, will form part of the day.

One Foot in the Future - September /October 2022
The aim of this project is to engage older people from across the UK in telling real or imagined stories about older people taking positive steps to make a better future for themselves and others. Members are being asked to provide ideas which can then be translated into short plays. These will first be recorded as videos and then produced live in 2023. Themes are all about Reimagining the Future in Older Age, raising awareness of the u3a movement as well as the fun you can have as you get older.

Celebrating u3a Week - September 2022
u3a Day is an annual event to showcase the activity, learning and fun which takes place across the movement every day. It is a celebration of positive ageing highlighting our members' lived experience.

Across the UK, members hold events and demonstrate what u3a is all about. u3a day is held on the Wednesday of the third week of September every year, along with a week of celebrating what it means to age well.

In 2022, our 40th anniversary, u3a day will be held on 21st September or on a day between 18th and 26th September; individual u3as will decide on the most appropriate day for them to celebrate.
---
Educational talks on the Third Age Trust website"
The Third Age Trust have 'Educational Events' online, which could be of interest. For further information and a list of the talks please follow this link HERE!.
---
Swanland u3a is a member of the local ACCORD network as well as being a member of the YAHR of which there are 50 + u3as.

NOTES FROM THE YAHR CHAIR
I really hope that things are getting back to normal for you all, and you are enjoying being involved again.
Since our last newsletter its very reassuring to note that most u3as are returning to face to face meetings, and becoming increasingly active. We at YAHR MT decided we should restart our workshops, but in hybrid form, with a face to face meeting, but also available on zoom for those who were unable or unwilling to attend. I'm therefore pleased to report that in November we held our first hybrid workshop on Diversity presented by Angie Grain & Margaret Fiddes, with approx. 24 attending face to face, and 10 on zoom.

Details can be found on the YAHR website, and a brief summary is given in this newsletter. Following this event, we will be providing workshops in February for Chairs & Secretaries and March for new Trustees. Details will be circulated in due course, and will be available on the website. If anyone has ideas for future workshops, please get in touch.

In January our new National Chair Liz Thackray will be visiting our region for 2-days on the 10th & 11th, details of her programme will follow.
Since the last Newsletter Brian Cave, the ex Sheffield u3a Chair, has been co-opted to join the Management Team, welcome Brian. Brian will be our Networks link with the National office and the u3as in the region.
Finally, a few of the Management Team will be standing down at the next year's AGM - if anyone is interested, please contact me in the first instance at chair@yahru3a.co.uk

A YAHR Facebook page has just been set up by Margaret Fiddes, Trustee for Yorkshire and Humber. It includes contributions, information, activities, events and photographs posted by u3a members from around the region, among others AWAKE and HULL u3as.

YAHR are always looking for people to join their Team, if anyone is interested please contact any member of the Management Team, see YAHR website for details.
---
---
Website Information
As many of you are aware, Keith Taylor is our Swanland u3a website administrator. Some time ago he asked Convenors to confirm that information on the website is correct for your individual group.
The Group Diary on our website https://www.swanlandu3a.org.uk/intgpdiary.htm has the dates and times entered on it for most of the group meetings. If your group has not on the list, or is incorrect, please ensure that you send any amendments to the web administrator webadmin@swanlandu3a.org.uk; doing so will ensure the information on the group page on the website is up to date to help members with the times and location of meetings and keep them informed on any group activities as well as helping any new members. Many thanks
Keep up to date through our website at www.swanlandu3a.org.uk and any amendments /updates please send to the web administrator by using the email: swanlandu3awebmaster@gmail.com
Please note most photographs in the newsletter can be viewed on-line in colour.
---
Annual holidays, Due to the Pandemic 'Covid 19' there is nothing planned for 2021 or 2022.
---
Creative Writing
Nine Writers In Search Of An Audience.
We in the Swanland u3a 'Creative Writing' Group are all from very different backgrounds and enjoy diverse interests; what we have in common is a shared love of Creative Writing. Now in our seventh year, we have covered topics ranging from Crime fiction through to Travel Writing, producing plays, poems and short stories.
We share our work with each other, family and friends but would like to invite other u3a members to read our stories and poems on the Members Section Swanland u3a website. (Login Access above)
We hope you find them both enjoyable and interesting.
---
Fraud & Cybercrime Webinar (Swanland u3a)
This worthwhile presentation offers warnings and advice on how to help yourself online against cybercrime, postal fraud and Doorstep fraud.
Fraud and Cybercrime.
---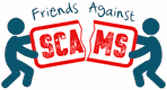 Following on from his Zoomed lecture to our u3a on 22nd October, Matthew Wright has sent us the following links to material giving advice on how to avoid various financial 'scams'. As Matthew works in the office of the local Police And Crime Commissioner I am confident that this material is the most up to date and detailed available.
Friends Against Scams
---
Copyright Licence.
The u3a National Office has entered into an agreement with the Copyright Licensing Agency to allow any participating u3a to multi-photocopy and digitally copy books, journals, magazines and original print material for educational purposes. Swanland u3a has paid the annual fee of £60.00 to enable it to take advantage of the agreement. Please note that the photocopying of music is not covered.
---
Parking at St Barnabas.
Please park thoughtfully in the St Barnabas car park to maximize the number of cars that can get parked while leaving space where the bollard denotes a reservation for a guest speaker.